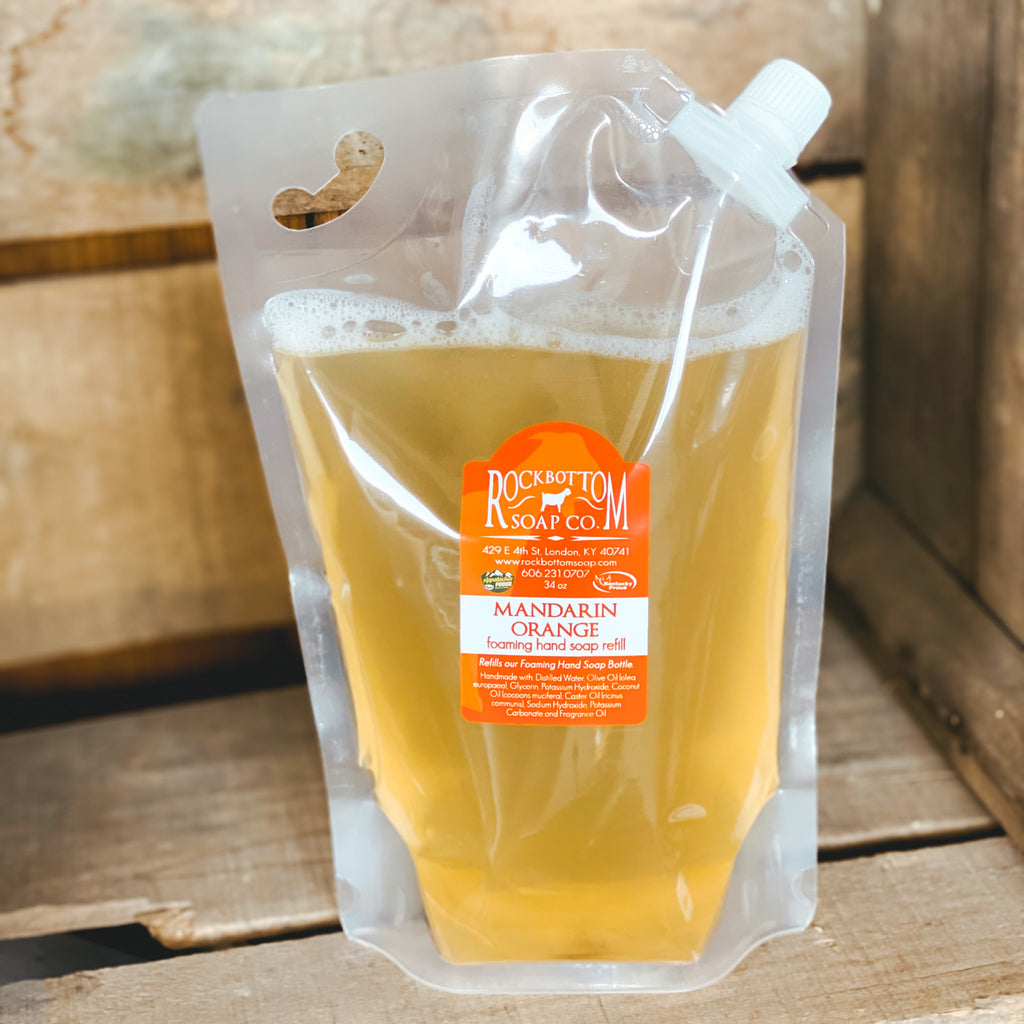 Foaming Hand Soap Refill
$ 18.00
Experience 32 ounces of carefully crafted foaming hand soap that offers enough to refill four bottles! Refill with ease and confidence - all in one convenient bag.
What makes our Foaming Soap special?
*Unique recipe perfected by a persnickety science nerd. 
*This formula was the most difficult to perfect. It took two years and many failed batches. We even blew the plumbing out from under a sink.  
*Our hand soap does not dry your hands after washing.  
* Each bag is hand poured, capped, and labeled.
*Foaming hand soap is phthalate, paraben, and sulfate free.  
*Products are free of any petroleum-based products 
*Excellent for hands and gentle enough for your face. 
Handmade with: Olive Oil, Coconut Oil, Caster Oil, Sodium Hydroxide, Potassium Hydroxide, and distilled water