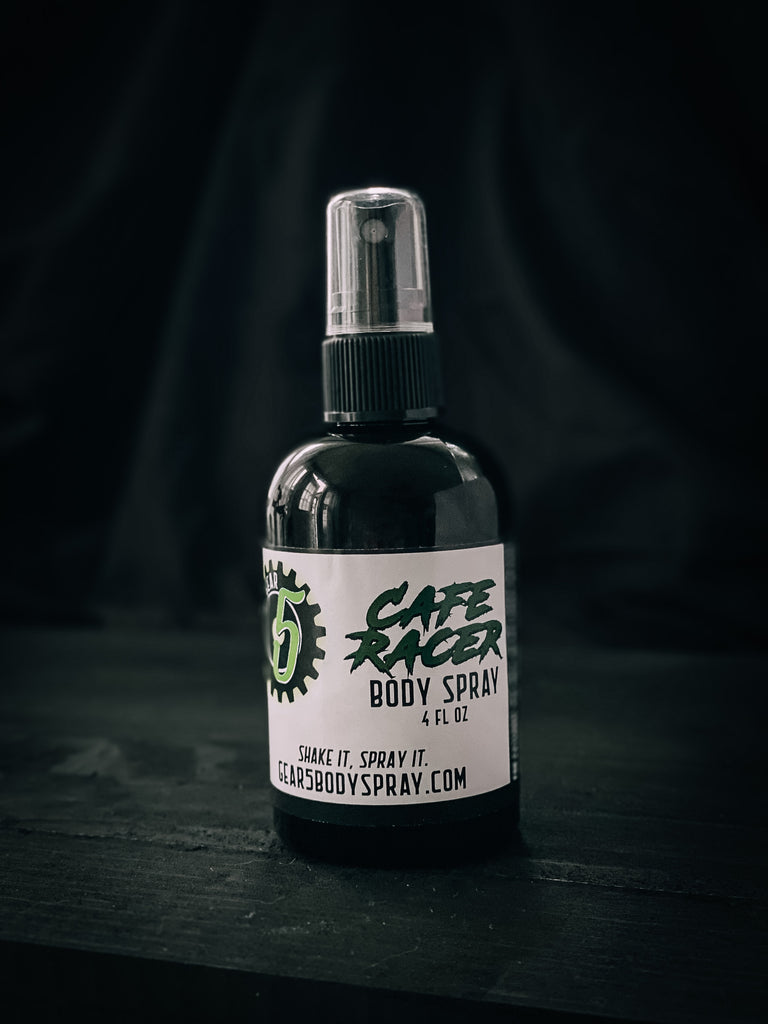 Cafe Racer Body Spray
$ 10.00
Gear 5 Body Spray blended, poured, and labeled by hand in London, KY 
Cafe Racer sneers into the night with deep black cardamom, smokey vanilla tones, and a hint of oil & leather. This is the punk rock unisex scent for anyone who lives life in the fast lane!
4oz black bottle with a fine mist sprayer.
Safe for skin and fabrics.
For best results, shake before spraying.