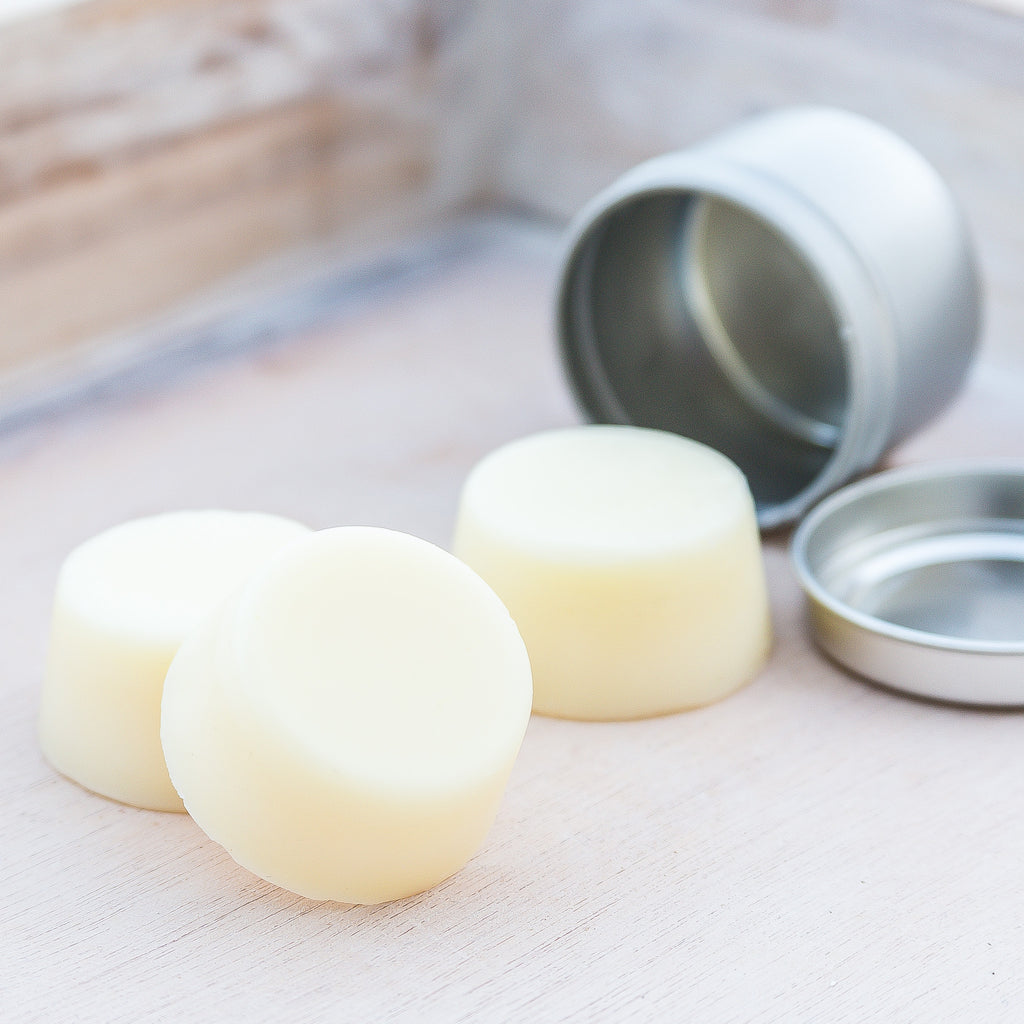 Skin Nourishing Lotion Bars
$ 6.00
Say goodbye to rough skin! Our solid lotion bars are super-potent - just pop 'em out of the tin and let your body heat do the work of melting the oils. Then rub it in, and revel in the softness!
What makes our Lotion Bars special?
*Unique recipe perfected by a persnickety science nerd. 
* Each bar is hand poured and labeled.
* 1-ounce bar
* One bar last 3-4 months with normal use.
*Lotion bars are phthalate, paraben, and sulfate free.  
*No goat milk in this product. For those with allergies and to have a paraben-free preservative. 
*Products are free of any petroleum-based products 
*Solid lotion makes an excellent moisturizer and skin protector.
*Excellent for hands, cuticles, and heels. 
Contains:  Sweet Almond Oil, Beeswax, Shea Butter, and if scented Fragrance or Essential Oil