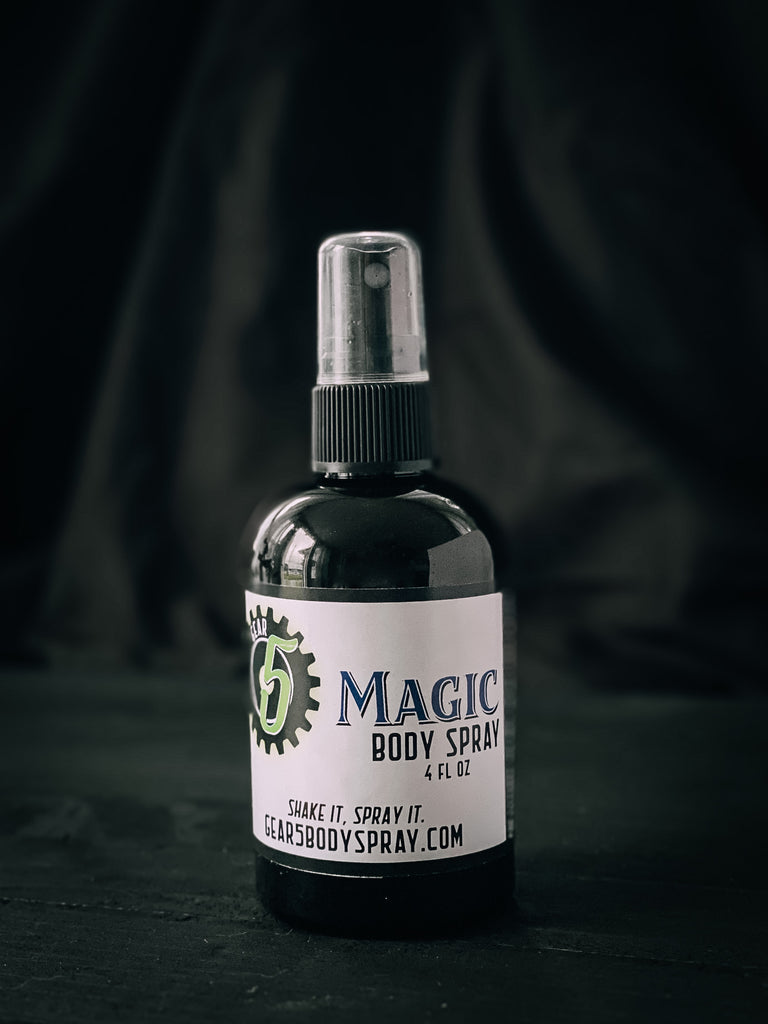 Magic Body Spray
$ 10.00
Gear 5 Body Spray blended, poured, and labeled by hand in London, KY 
Magically melds mahogany, cedar and lavender notes into a smoldering, unisex concoction! Take a stroll through a pacific northwest forest, or a saucy night out - Magic's spellbinding everywhere ya go!

4oz black bottle with a fine mist sprayer.
Safe for skin and fabrics.
For best results, shake before spraying.